With reference to the European Regulation n ° 517/2014, Art. 6 – point 3, concerning fluorinated greenhouse gases, it is requested to verify that the end users who work on systems using refrigerant gas are in possession of the relative certifications / license.
establishes provisions on the containment, use, recovery and destruction of fluorinated greenhouse gases and related ancillary measures;
imposes conditions for the placing on the market of specific products and equipment that contain or whose operation depends on fluorinated greenhouse gases;
imposes conditions for particular uses of fluorinated greenhouse gases;
establishes quantitative limits for the placing on the market of hydrofluorocarbons.
We kindly ask you to fill out the form here below and return it, properly signed and stamped, to our company by e-mail, by post (at the address given below), by fax or by picture via whatsapp application at the mobile number specified below (this form will be also delivered with the goods).
Refrigerantboys s.r.l.
ITALY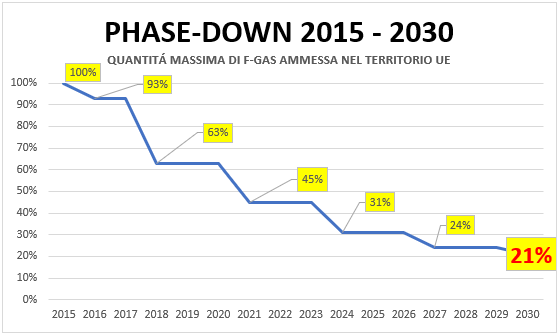 Since January 2023 there is a sharp increase in prices of HFC and some types of HFO gas.
This is due to the reduction in GWP quotas developped by the European Community and the decision of some refrigerant gas producers to no longer import HFCs into Europe: this affair is creating less product availability on the market, leading to an unavoidable increase in prices.
The most affected gases will be those with a high GWP such as: R404a, R410, R422B, R407C, R134a, etc..
Our company is trying to bringing prices with the market and to maintain standard product accessibility.